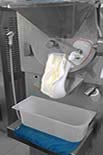 wholesale-icecream.com
in Chiang Mai. We sell ice cream in Chiang Mai: ice cream, Italian gelato, sherbet, low fat ice cream. The place where to buy ice cream in Thailand. You can contact us or check the Google map to drive to us with your
navigator.
Contact us: for ice cream, gelato, sherbet and now also frozen bakery. Contact our office also for information on wholesale and freezers. info@wholesale-icecream.com Or contact us by filling this form:
Location:
you can find all the wholesale ice cream available in Chiang Mai and around Chiang Mai province, including Phayao, Chiang Rai, Lamphung.
Name:
Ice Cream Chiang Mai Ice Age
Address:
117/34 San Kamphaeng, San Kamphaeng, Chiang Mai 50130
Telephone number:
+66859889855 Khun Joy
Email:
info@wholesale-icecream.com
Website:
this one,
https://wholesale-icecream.com/
Google map (
link to ice cream Chiang Mai
)
We wait for your comment and request regarding ice cream. Write anytime to info@wholesale-icecream.com or info@iceagethai.comInstead, if you would like to know more than only ice cream, Chiang Mai is a beautiful city in the north of Thailand. Discover more about Chiangmai in this
guide
or also
about food
.
More on Chiang and Thailand can be found here:
Best things to do in Thailand
. Maybe you want also visit other places in Thailand to reach from Chiang Mai International Airport:
Some of the best place to travel in Asia
.
---
Line: scan or click to connect
Vegetarian ice cream
Ice cream is basically made of fruit and milk. So milk is from animals but is suitable for vegetarian. About fat we don't use any kind of animal fat different than milk originated fat. More details in vegetarian vegan info section
Tel.Khun Joy 0859889855 Chiamg MaiMain number of the company: 021708640Email: info@wholesale-icecream.com
Our ice cream ideas: Italian recipes, gelato style, Thai traditions. Ice cream in Chiang Mai.