About us, about ice cream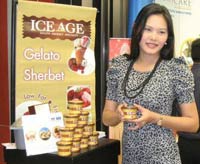 wholesale-icecream.com
in Chiang Mai. We sell ice cream in Chiang Mai: ice cream, Italian gelato, sherbet, low fat ice cream. White sandy beaches, pleasant climate, sun and beautiful nature as well as vibrant city life attract tourist from everywhere to enjoy Thailand and relax in the most famous destination as in remove villages. An ice cream is always a good snack to enjoy a nice moment. Don't be unprepared and stock your freezer with ice cream! It is enough a call. This is the place where buy ice cream in Thailand.
Ice cream Ice Age:Welcome to ice cream Ice Age world. An absolute tropical fresh fruit taste fusion with milk, cream and also classic flavors of Italian gelato. We started as hobby and we end up in 5 branches in Thailand and even some franchising abroad. Texture is strong but soft when eating and fresh as snow. The flavors are always well defined and there is constant attention on improving quality and new flavors. Ice Age is one of the most settled ice cream production company in Thailand and the branch of Chiang Mai is an example. Ideal if you are looking for a wholesale ice cream place for your store, restaurant, coffee shop or hotel. To give a to your customers a feeling of a perfect vacation, then offer a cup of Ice Age ice cream as a welcome gift to them! Ice Age ice cream office is the right place to buy your ice cream wholesale. Any purchase can be delivery directly to you in any location in and around Chiang Mai. Start your ice cream selling with Ice Age. Easy and profitable business that make people happy and sweet. Ice Age Co., Ltd. is an ice cream factory with Thai FDA and GMP certification. Ice cream production is done strictly with Italian batch freezer machinery or for the sub brand Dolce Latte with continuous freezer with limited overrun. The staff is well trained and the CEO is constantly adjourned even with trip to Italy to refine actual gelato techniques and learn about new trends. One main production facility provide high standard and our ice cream is then distributed with refrigerated trucks. We are also present with our ice cream, beside Bangkok and Chiang Mai, in Pattaya, Hua Hin, Phuket, Rayong. We always try our best and we love work with ice cream. Anyway we are open and we appreciate any suggestion. Keep in touch,contact us by filling this form:
We wait for your comment and request regarding ice cream. Write anytime to info@wholesale-icecream.com or info@iceagethai.com
---
Ice cream fresh taste: presentation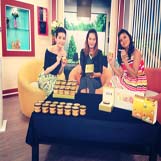 Ice cream: who doesn't love it?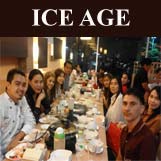 Ice cream fresh event in exhibition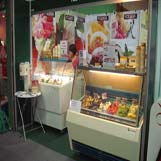 Ice cream in cup for easy stock counts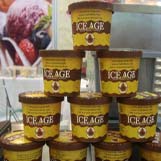 Our ice cream ideas: Italian recipes, gelato style, Thai traditions. Ice cream in Chiang Mai.